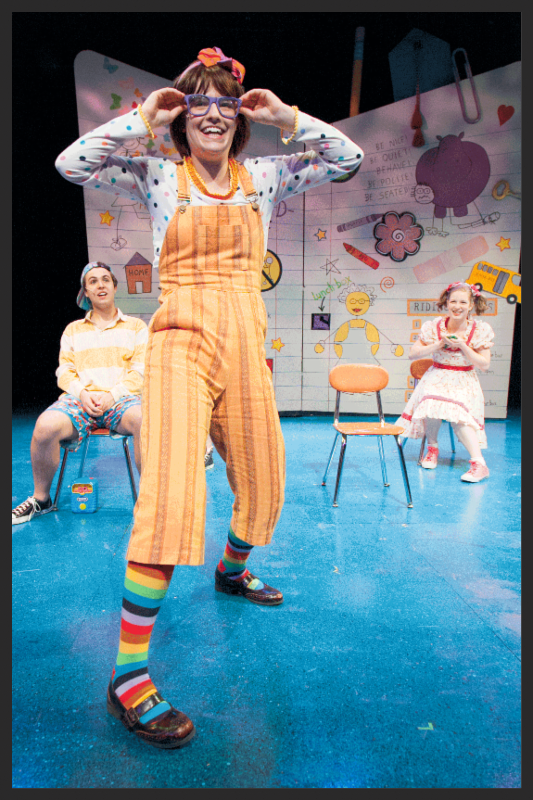 Dear First-Grade Journal,
Daddy and I read the newspaper out loud. There was a review that said such good things about our show: "Junie B. Jones is an excellent bet for a fun outing with the kids."
I really liked the sound of that!
This thing is a hoot, I tell you!
Thank you all.
From,
Junie B., First Grader
d
P.S. Here are things that you need to know before you come to my show…
Age recommendation: all ages
Run time: 1 hr
Show Location: Ivy Tech John Waldron Arts Centre Auditorium
 d
P.P.S. These are some of my friends. They play very important parts in the show…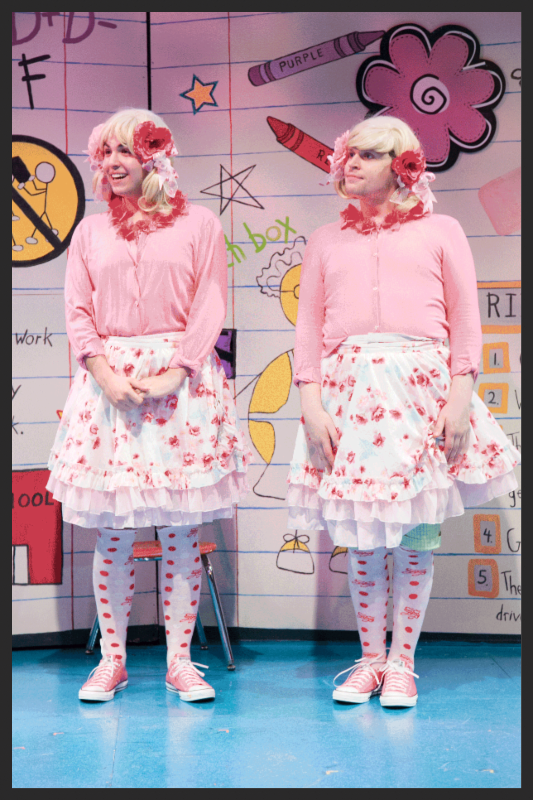 dd
d
P.P.P.S. And this is Gladys Guzman! She makes good cookies.